A Prayer for the School Year
By Emma Danzey
Philippians 4:6-7 says, "Do not be anxious about anything, but in every situation, by prayer and petition, with thanksgiving, present your requests to God. And the peace of God, which transcends all understanding, will guard your hearts and your minds in Christ Jesus."
There is a lot of understandable anxiety and fear in the approach to the upcoming school year. Faculty, teachers, students, and parents all have questions, desires, and hopes for safety after numerous tragedies last year. If we are not careful, our sinful imaginations can soar and create more and more worry. Today, we are going to take the time to pray for the upcoming school year. We can take great hope and peace in knowing that it is God who goes before us, He is in control, and we can fully trust in Him.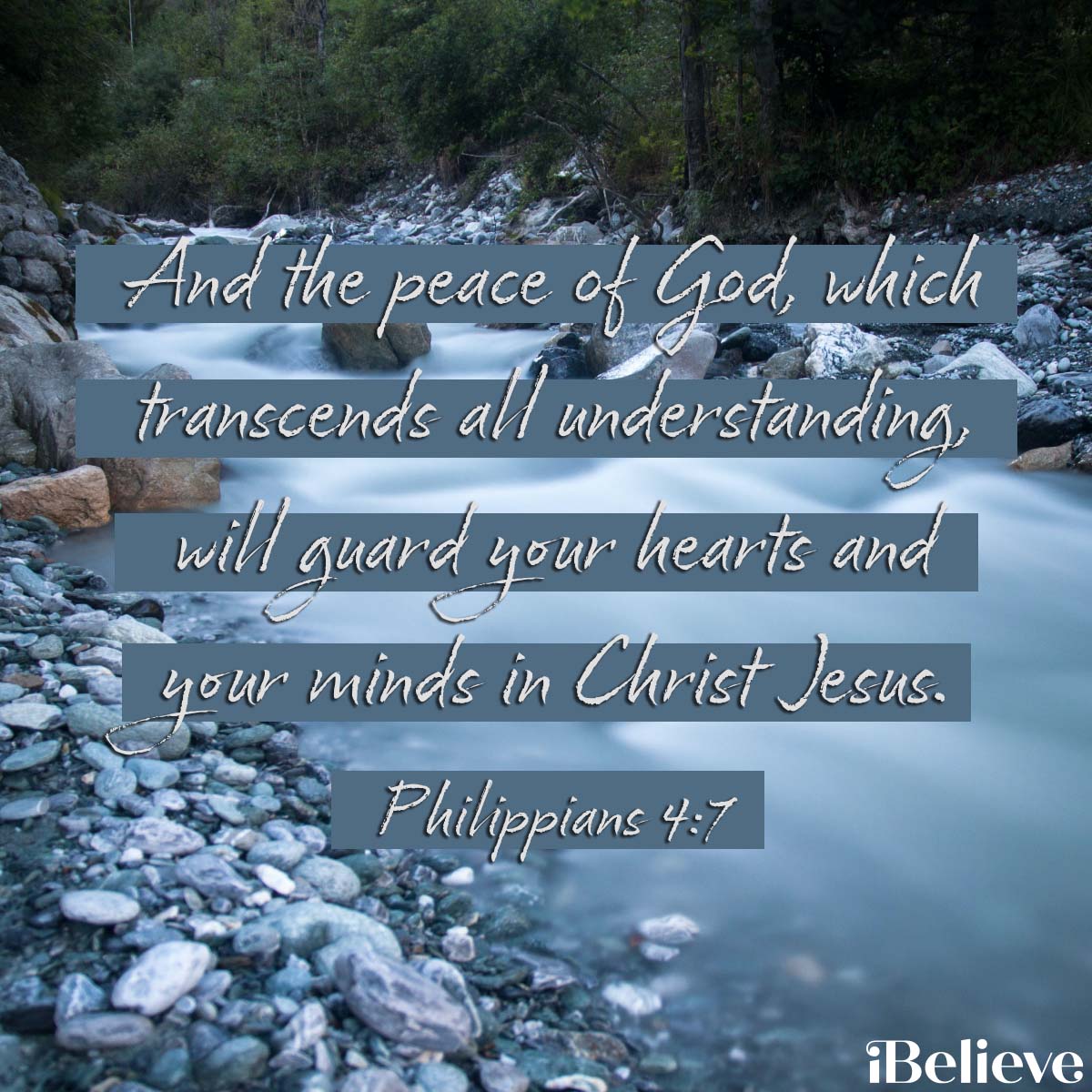 Let's Pray:
Dear Lord,
You are on the throne. You are still reigning. You care about every person on this planet. You have a plan even in the midst of our fears. We ask Father that You would go before this school year. We pray for preparedness like never before, for unity, and for safe learning environments for children. We ask that You would transform the hearts and minds of those who are dealing with emotional struggles. Please give hope, peace, and joy to those who are suffering from fear, anxiety, and depression. Jesus, You are the Healer, would you heal the thought processes of those who are overcome by worry? Renew their mind with Your Word. We pray for courage and great faith to move past fears and continue the calling to education that You have given to so many.
At night before the first day of school and the many nights to follow, we pray for great sleep. We pray that all would be well rested to take on the days. You say in Psalm 4:8, "In peace I will lie down and sleep, for you alone, LORD, make me dwell in safety." Help parents, teachers, and students to be able to truly find rest in You because they know that they are in Your hands. We pray against the work of the enemy to weary and tear down. We pray instead that You would restore and renew.
We pray against distractions and constant worry. We pray 2 Thessalonians 3:16  "Now may the Lord of peace himself give you peace at all times and in every way. The Lord be with all of you." We ask for this from the Lord of Peace to give peace to all parents, teachers, and students at all times and in every way. Remind them that You are with them always.
God, we acknowledge that there is terrible sin and evil in this world. We pray that the plans of the enemy would fail. We ask that anyone with any ill intention would be suspected and caught before ever taking action. We pray that You will give awareness to those around potential threats and protect the innocent. We ask that school administrations would take security and safety seriously. We pray for them to have great discernment and wisdom when making decisions that are best for their buildings. Please help the church body to reach out to their communities and stand alongside them as these decisions are being made. Help us to encourage in any way and to love them well. Bless any security officers at schools with shaper eyes and clarity of safety plans. Help them to be a symbol of protection and safety to the students.
We pray that this would be a time when many people look to You and receive Your gift as Savior. Isaiah 12:2 says, "Surely God is my salvation; I will trust and not be afraid. The LORD, the LORD himself, is my strength and my defense; he has become my salvation." May this be the battle cry of those in schools. May they remember that You are their salvation, they are secure in You, and they can trust in You and not be afraid because You are their strength and defense. In Your powerful and trustworthy name, we pray, Amen.
Photo credit: ©SalemDesign/BethanyPyle Stock footage Soundstripe.com & Photo Canva.com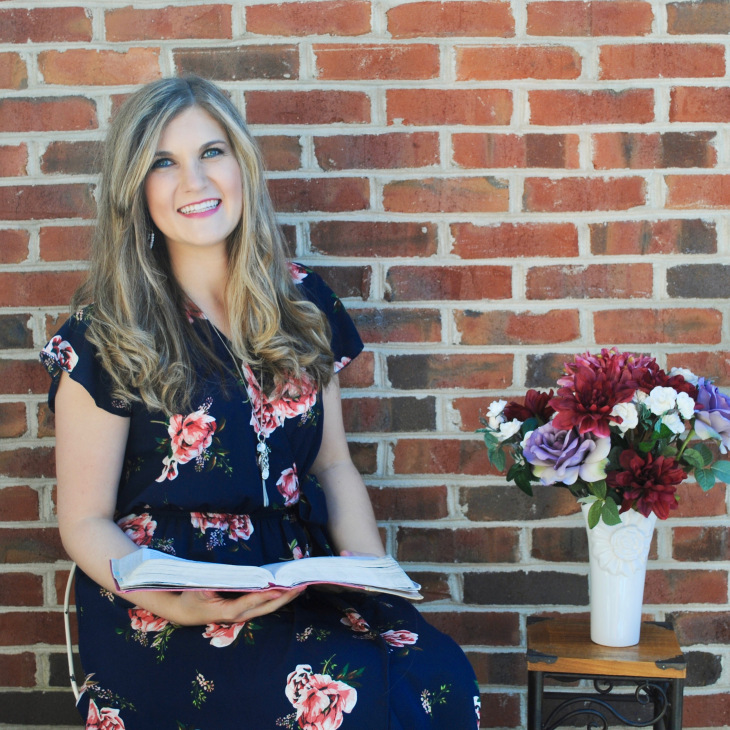 Emma Danzey's mission in life stems from Ephesians 3:20-21, inspiring young women to embrace the extraordinary. One of her greatest joys is to journey with the Lord in His Scriptures. She is wife to Drew for over two years and mom to baby Graham. Drew and Emma serve with Upstate CRU college ministry in South Carolina. Emma is an avid writer for Salem Web Network and provides articles on the Bible, life questions, and on the Christian lifestyle. Her article on Interracial Marriage was the number 1 viewed article on Crosswalk for the year 2021. All the glory to the Lord! She had the joy of hosting Her Many Hats podcast where she explored the many roles that women play while serving One God. Most recently, Emma has released her first Bible Study Book, Wildflower: Blooming Through Singleness.
Emma enjoys singing/songwriting, fitness classes, trying new recipes, home makeover shows, and drinking tea! During her ministry career, Emma recorded two worship EP albums, founded and led Polished Conference Ministries, ran the Refined Magazine, and served in music education for early childhood. Emma also had the privilege of having been a national spokesperson for Mukti Mission based out of India. Mukti has been working to restore shattered lives in India for over 120 years. You can view her articles through her blog at emmadanzey.wordpress.com and check out her Bible Study videos on Instagram @Emmadanzey.
Teach Us to Pray is a FREE prayer podcast hosted by iBelieve writer Christina Patterson. Each week, she gives you practical, real-life tips on how to grow your faith and relationship with God through the power of prayer. To listen to her episode on What to Pray in the Morning for a Worry-Free Day, click below!

Now that you've prayed, are you in need of someone to pray for YOU? Click the button below!
Visit iBelieve.com for more inspiring prayer content.