A Prayer to Cling to Contentment
By Emily Rose Massey
"Not that I am speaking of being in need, for I have learned in whatever situation I am to be content.  I know how to be brought low, and I know how to abound. In any and every circumstance, I have learned the secret of facing plenty and hunger, abundance and need" – Philippians 4:11-12, ESV
American culture seems to desire more-more-more, especially when it comes to material things. Even if we don't need it, we often feel drawn to purchase it if it is on sale. We are becoming consumed with consumerism. Perhaps it is time to ask ourselves, if we are always seeking and reaching for more, are we truly satisfied in Christ alone? Are we looking to material things, people, or great circumstances to find peace or joy? Are we content with what God has already provided for us? In the Apostle Paul's letter to the Philippians, he began to encourage the church at Philippi to learn how to rejoice no matter what was happening. Giving the people direction on what they need to focus on. In Philippians 4:8, he exhorts: 
"Finally, brothers, whatever is true, whatever is honorable, whatever is just, whatever is pure, whatever is lovely, whatever is commendable, if there is any excellence, if there is anything worthy of praise, think about these things" (ESV).
If the Philippians put this into practice, they would experience the peace of God. As Paul nears the end of his letter to the church at Philippi, he reflected on God's perfect provision: "Not that I am speaking of being in need, for I have learned in whatever situation I am to be content. I know how to be brought low, and I know how to abound. In every circumstance, I have learned the secret of facing plenty and hunger, abundance and need" (Philippians 4:11-12, ESV). He ended that thought with the famous verse proclaiming he can do all things through Christ, which strengthens him. What is most encouraging about this verse is its context: contentment. The secret to finding contentment regardless of circumstance, having plenty, or being hungry is Jesus Christ.
Jesus is the One who gives us the strength and ability to remain content no matter what we are experiencing. True contentment is knowing Jesus alone can satisfy our souls. True contentment is the satisfaction of having our emotional well-being detached from our circumstances and bound to God and His wonderful grace. The world, the flesh, and the devil will perpetuate dissatisfaction in your so l. Dis-satisfaction happens when we fixate on the source of the problem and begin believing we deserve more than what we have. When we search for fulfillment in things, people, or even our circumstances, we always come up short. All these things we attempt to fill our lives with aren't necessarily bad, but when they become the end goals, they become ideas. We end up disappointed because those things were never meant to fulfill us. Jesus is the only One who can bring true contentment. We must learn how to disconnect our hearts from the allurements and attractions of this world and cling to Christ instead. We must remain humble and grateful no matter our circumstances. Let us ask the Lord to help us to seek contentment and hold onto it regardless of what we may be experiencing. 
Let's pray:
Dear Lord,
I am struggling with discontentment. Help me to guard my heart against discouragement and complaining. Teach me how to find ways to praise You when my expectations are unmet, or I become uncomfortable in my current circumstances. I need to trust in Your sovereignty and lean upon Your ways over my own. Your grace is sufficient for me, and I thank You for always guiding me into truth and convicting my heart when I fall into the sin of grumbling and complaining, thinking I know better than You. My lips long to praise Your great name. I know that You pour out Your grace at the point of great need. Please help me to remain humble and grateful. Thank You for Your love for me and for changing my heart to reflect Yours. I pray You would use everything to transform me and strengthen my faith in You. May I find contentment in You alone and cling to it each day of my life. In Jesus' name, Amen.
Photo Credit: ©Getty Images/Fizkes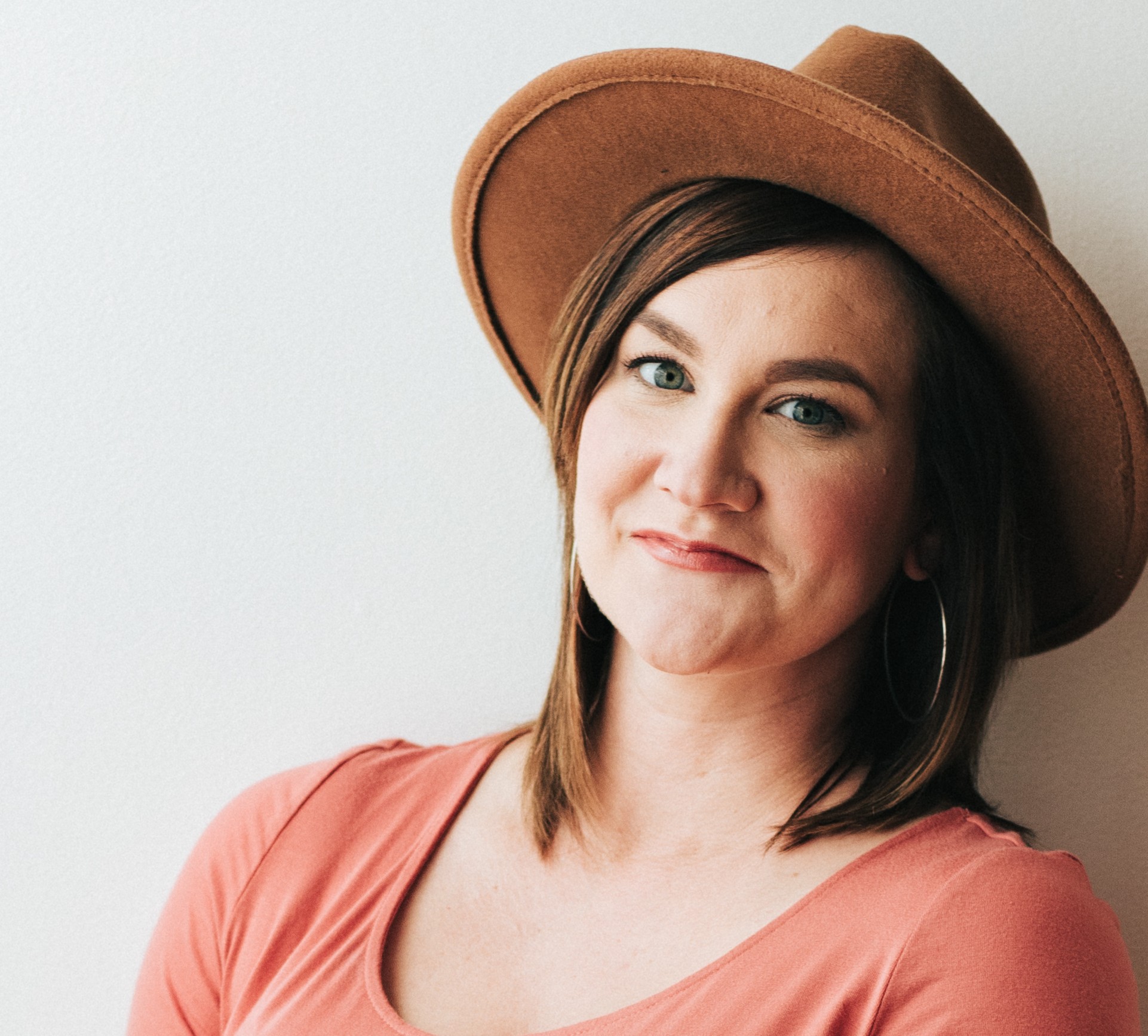 Emily Massey began writing short stories and poetry as a little girl, entered the blogging world in her early 20s, and published her first book in 2015. She enjoys being a stay-at-home momma while still being able to pursue her passion as a writer. Believing she has been forgiven much, she loves much, and desires to point others to Christ and His redemptive and transforming power, especially by sharing truth found in God's written Word. If you would like to connect with Emily, you can visit www.emilyrosemassey.com
Teach Us to Pray is a FREE prayer podcast hosted by iBelieve writer Christina Patterson. Each week, she gives you practical, real-life tips on how to grow your faith and relationship with God through the power of prayer. To listen to her episode on What to Pray in the Morning for a Worry-Free Day, click below!

Now that you've prayed, are you in need of someone to pray for YOU? Click the button below!
Visit iBelieve.com for more inspiring prayer content.