A Prayer to Overflow with Thankfulness
By Kristine Brown
"So then, just as you received Christ Jesus as Lord, continue to live your lives in him, rooted and built up in him, strengthened in the faith as you were taught, and overflowing with thankfulness." – Colossians 2:6-7 NIV
"Thank – you – for – this – day." I open my prayer every morning with those five little words. But lately, I've wondered if I truly mean what I say. Am I thankful for the day ahead, or am I stuck in a pattern of repeating words without thinking about their significance? As I think about those words, I recall a time in my career when all the demands overwhelmed me. Even though I loved my work, I felt like I wanted to quit. It was hard to be thankful. I remember many times walking through the door after a long day at work and wanting to vent about the difficulties of my day. I didn't realize I was spending more time complaining than giving thanks.
It's easy to get distracted by negativity, especially when balancing work, home, family, and everything else. Sometimes it feels like the bad outweighs the good in life. We want to discuss our problems because it helps us feel better to get it all out. But that good feeling is only temporary. Unless we take our frustrations to God in prayer, they can linger in the atmosphere like a cloud, affecting those around us. Colossians 2:6 reminds us of the importance of living our lives for Jesus. Verse seven encourages us to stay "rooted and built up in him, strengthened in the faith as you were taught, and overflowing with thankfulness." I have a friend who keeps a gratitude list in her journal. She's been adding to her list for years. Reading today's passage reminded me of my friend's routine. What a great example of overflowing with thankfulness! In our weakness, the struggles of daily life can take their toll on our hearts, but gratitude is key to staying encouraged.
A gratitude journal is a practical way to put God's Word into action today. What other ways can we overflow with thankfulness when negativity threatens? I've resolved to start my mornings thinking about the meaning of those five short but powerful words. As I begin praying, "Thank you for this day," I will mean what I say. No matter how we put it into practice, overflowing with thankfulness is always a good idea. 
Let's pray.
Dear God,
Thank you. I am grateful for this day and all it brings. Forgive me for complaining and letting my struggles take my attention away from you and your goodness. Help me overflow with thankfulness. Father, help me to replace frustration with gratitude. Bring to my thoughts the many blessings in my life, both big and small. Help me keep my heart and mind focused on being thankful. As I begin listing everything I am grateful for, I feel uplifted. Gratitude is a gift. When I remember to be grateful, you restore my joy and peace. The difficulties of this life have become a heavy weight, but thankfulness lifts that weight. 1 Thessalonians 5:18 reminds me to 
"Give thanks in all circumstances; for this is God's will for you in Christ Jesus." 
I will begin today by giving thanks in all circumstances— not only when things are going well or convenient. Give me the wisdom and strength to remain thankful even in suffering. Gratitude will help me persevere through the pains of this world. I have so much to be grateful for today and every day. Your blessings are never-ending. In Jesus' name, I pray, Amen.
Photo Credit: ©Daniel Reche/Pixabay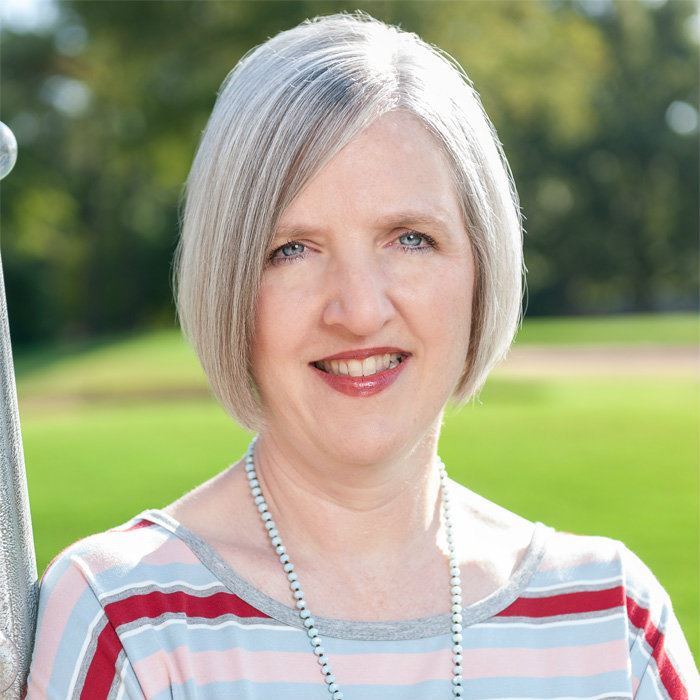 For more spiritual growth resources, check out the 5-day email study Walking with Rahab by today's devotion writer, Kristine Brown. You'll find weekly encouragement to help you "become more than yourself through God's Word" at her website, kristinebrown.net. Kristine is the author of the book, Cinched: Living with Unwavering Trust in an Unfailing God, and the companion workbook.
Teach Us to Pray is a FREE prayer podcast hosted by iBelieve writer Christina Patterson. Each week, she gives you practical, real-life tips on how to grow your faith and relationship with God through the power of prayer. To listen to her episode on What to Pray in the Morning for a Worry-Free Day, click below!

Now that you've prayed, are you in need of someone to pray for YOU? Click the button below!
Visit iBelieve.com for more inspiring prayer content.