Of all the dangers of war, I didn't think about speeding until I was in a car of evangelical chaplains in the besieged city of Bakhmut, Ukraine. It makes sense. A slow car is an easier target. We were not a slow car.
But the speed is also a testament to the urgency these chaplains feel. There is so much to do. There aren't enough hours in a day. And the need grows with the war.
There were no chaplains in the Ukrainian military before. Pastors and priests would sometimes embed in a unit as civilians, but nothing formal. There wasn't really a need. That changed with the invasion. Facing an existential crisis as a nation has made many in Ukraine turn to religion. Fighting in the cities, suburbs, and countryside has turned soldier's thoughts to timeless things, prompting many to ask for chaplains. There are people who are hungry and hurting and alone. The chaplains are not going to drive slow.
The Ukrainian Chaplaincy Service was established in March. The first 30 who were trained were Ukrainian Orthodox, Eastern-rite Catholic, and evangelical. Only about 2 percent of the country is evangelical, but many Baptist, Pentecostal, and free church pastors across the country have volunteered to minister as chaplains.
By July, the Ukrainian military had 160 official chaplains. There are still a lot of volunteers too.
Vasily Povorozniuk, pastor of Compass Church in Zhytomyr, is one of the official ones. He drives more than 500 miles to the front to care for soldiers and the people who live near the shifting battle lines. Povorozniuk is a former military man who came to faith in a military hospital, and he's talked to his church at lot about Cornelius, the Roman centurion sent by an angel to the apostle Peter to hear the gospel (Acts 10). A soldier and his family and friends were able to take the message of Jesus Christ to the pagans, Povorozniuk says. How many non-Christians could they reach in Ukraine if they are willing to not worry too much about safety?
He's been joined by deacons from his church, and now some of them make their own trips to the eastern front. They head into Bahkmut without a strict itinerary. They will visit the family of a local pastor who chose not to evacuate, bringing them supplies. They make a pastoral visit to a church member stationed in a nearby town. And they will help whoever they see on the road.
The back of their van is filled with food and other necessities, and when they pass a civilian, often an elderly person, they pull over and hand a bag of items through the window. When they pass a couple of soldiers struggling with a shredded tire, they stop to see if a spare tire in their own vehicle will work. When they pass a tank where crew are fixing a mechanical issue, they stop to offer greetings and a snack.
They will be back in Zhytomyr in time for church on Sunday. This is another reason for the speed. Imagine ministering at a church in Cincinnati and then driving to New York City to minister in a war zone and then getting back to Cincinnati by Sunday morning.
In that car full of evangelical chaplains, I thought we would slow down when we got out of the city, away from the danger. We never did. They never do.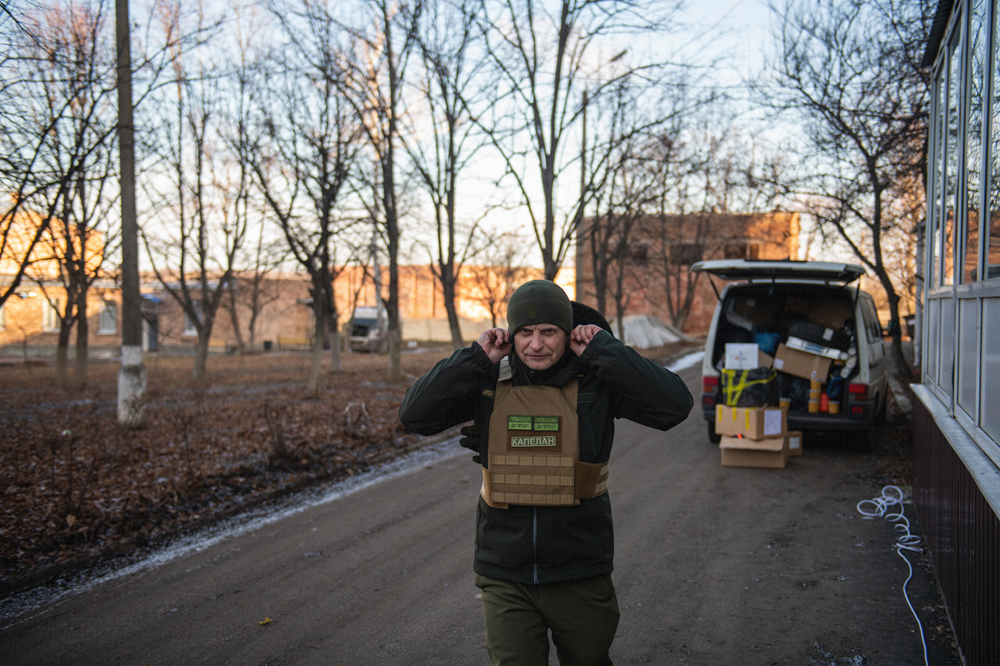 Image: Joel Carillet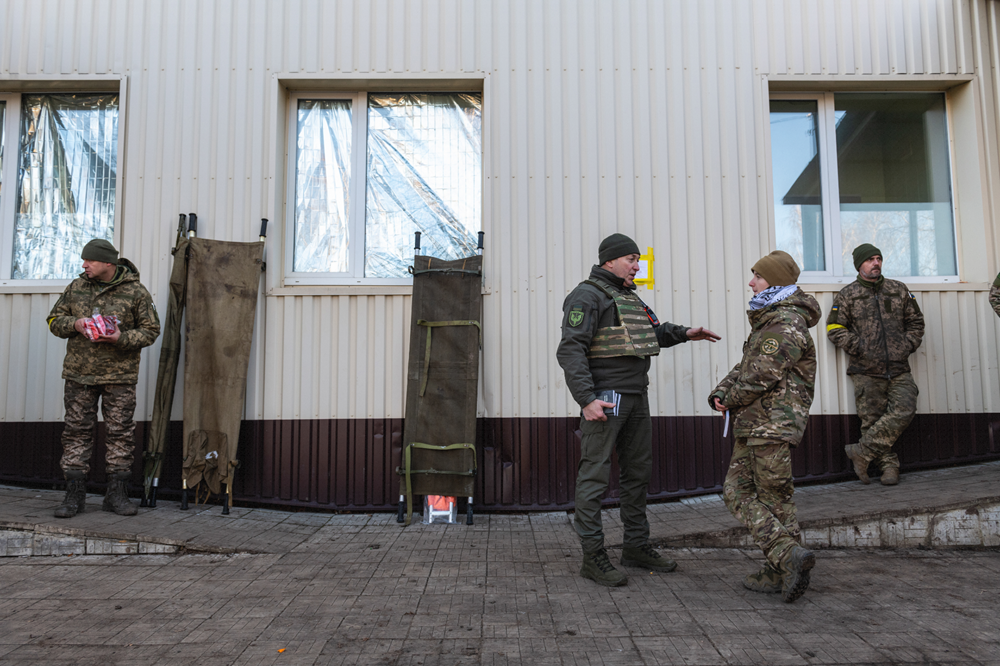 Image: Joel Carillet
Other chaplains minister a lot at field hospitals. They bring food and supplies, and set up a coffee machine for medical staff. When soldiers or doctors ask for prayer, they put a hand on their shoulders and pray. When a soldier is pronounced dead and, under a tree, is stripped of his winter gear and boots before being placed in a body bag, they stand over the body and help those present offer a few words up to God.
Zhenia Yevheniy Bondarenko has been volunteering as a chaplain since 2014, when Russian forces overtook eastern Ukraine, where his church is. Almost a decade later, some of the junior officers he once comforted at lonely outposts with food and prayers are now the senior men in the military. He also carries in his heart the many who are no longer here.
Driving between the villages between Mykolaiv and Kherson, Bondarenko talks about ministering to soldiers in war—the terrifying thunder of bombardment and what it is like to be with soldiers in such violent, fragile circumstances.
Bondarenko has developed relationships with many civilians in these heavily damaged villages. He stops at one house to help put a temporary cover on a destroyed roof. He stops at another to delivery groceries. At a third, he checks to see why a woman he met and helped months ago is not replying to his messages.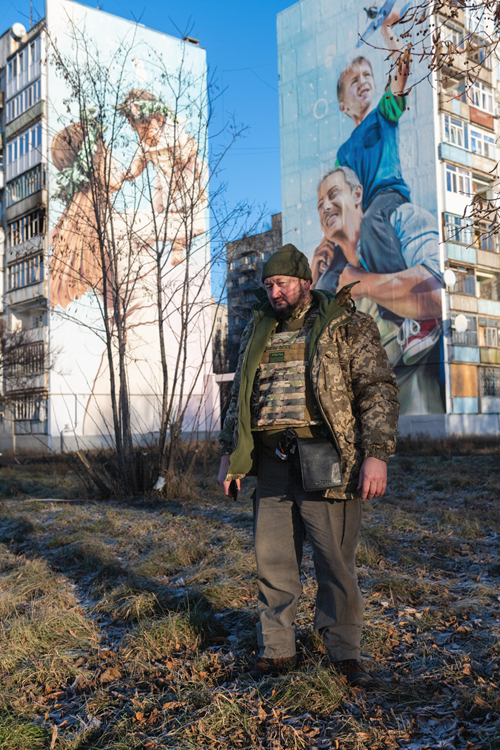 Image: Joel Carillet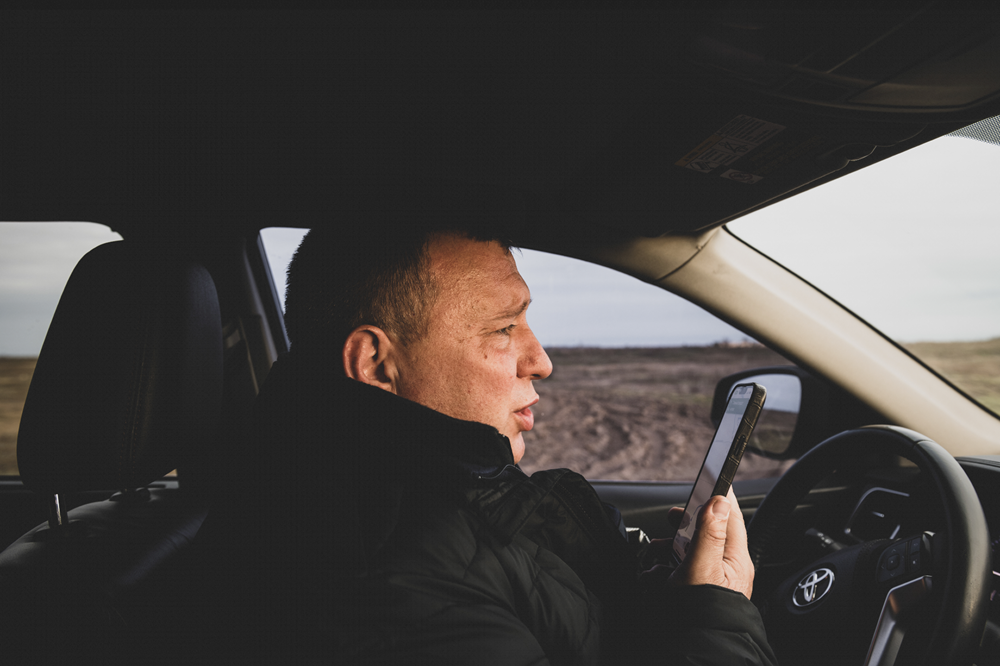 Image: Joel Carillet
The woman's only son, a soldier, was killed last year, and she moved to this region to be near his grave. He fears that something has happened to her too. He finds the house, parks the car, knocks on the gate, and an elderly couple open it. They tell him that she was killed in an accident.
In so many ways, chaplains bear witness to tragedy. They carry it with them as they speed to the next person to pray with.
"The motto of chaplains is 'Being there,' God's presence," one of the first official chaplains in Ukraine told the Associated Press. "This is the mission of the chaplain."
Joel Carillet is a freelance photojournalist based in Eastern Tennessee.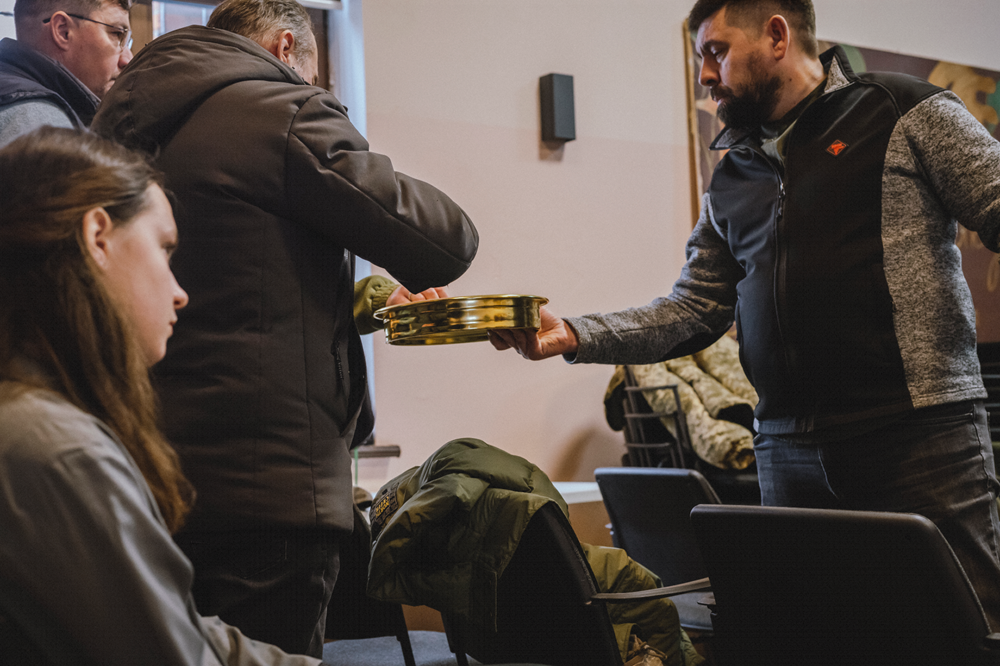 Image: Joel Carillet